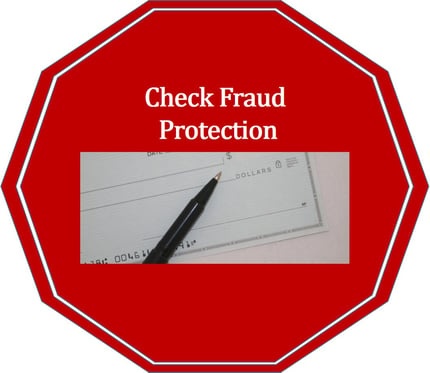 When making a decision about whether to use positive pay services, some businesses may decide that the extra effort to submit batch information on checks is too much trouble or there isn't enough gained in return for time and money spent. Perhaps the following stats will help you understand the impact.

According to the iSMG 2013 Faces or Fraud Survey:
52% of organizations have experienced check fraud in the past year. This was the payment method experiencing the second highest level of fraud, behind credit/cards (66%).
51% of organizations report using "positive pay", debit blocks, and other limits on transactional use as a precaution to prevent payments fraud.
Respondents included 200 Chief Information Security Officers, Chief Information Officers, Directors of IT and other senior leaders of financial services organizations.
iSMG, 2013 Faces of Fraud: The Threat of Evolution (Released 9/13)
There are three big reasons why you shouldn't ignore Postive Pay as a valuable security tool:
One check in the wrong hands can spell disaster: Fraudsters are becoming increasingly more sophisticated and organized. Gone are the days when check washing and altering check information were the only things people and companies needed to worry about. Now, with increased access to technology, all fraudsters need to create multiple fakes (often with actual MICR) is one misplaced check. On that piece of paper contains all the information fraudsters need to create their own checks: routing number, account number, check range, sample signature, address, and bank information. With positive pay, however, those same people run into a roadblock that is simple but effective.
Not "if," but "when, where and who:" Previously, positive pay would have primarily applied only to companies that maintained a high volume of checks, employed a large transient worker base, used accounting software to electronically generate checks, or who had previously experienced fraud on their account. However in today's world, fraud has become so pervasive that it is only a matter of "when" not "if" an account will be hit. Companies seeking to protect themselves from the more sophisticated fraudsters would be advised to take advantage of double-check systems like positive pay.
An ounce of prevention: As Benjamin Franklin said, "An ounce of prevention with worth a pound of cure." Acting in advance to implement fraud prevention measures such as positive pay is much simpler and cheaper than reacting after a breach has already occurred. A hot topic in business these days is the two-step verification process. While this is a relatively new phenomenon, positive pay has been ahead of the curve for quite some time, providing that second level of security to customers that give them a peace of mind.
Even though sending out batch information or double checking mismatched checks may seem a needless hassle for your business because of size or security level, the fact of the matter is that it is a tool no business can really afford to ignore.
When checks are printed in Prelude Software's PayPilot disbursement hub, the process becomes simple. A file containing information such as check number, date, amount, and payee is automatically sent to your bank. When a check is presented at the bank for payment, the bank reviews the positive pay file to see if the check is valid. Funds are released only when the payment details match the exact items on the check file. Check fraud prevention is easy with PayPilot.
To talk more about positive pay, or other ways Prelude can help with your payment processing, please contact us. Thanks. The Prelude Team