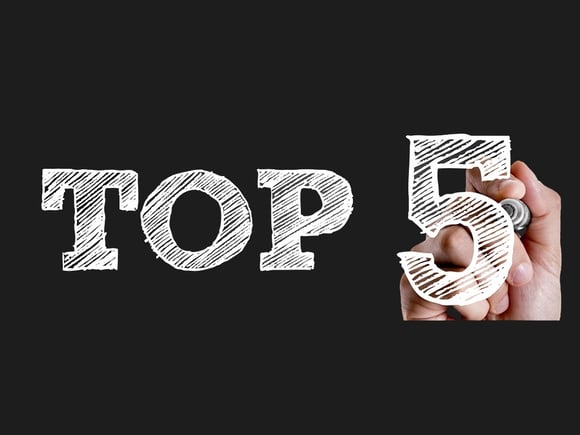 By their nature, the insurance industry is understandably conservative and risk-averse.
And, as such, it is easy to correlate why they are inherently slow to adopt new technologies, especially related to outbound payments
If a carrier had a choice between implementing a new payment capability to accept premiums versus one to pay claims, it's obvious what the decision would be. However, most carriers have already broadened their portfolio of payment method options for insureds to pay their premiums. And now, payments, as defined as outbound payments, are starting to be plotted on carriers' radar -- to enable them to streamline their payment infrastructure, reduce the actual cost of issuing payments, and offer better customer service.

In fact, outbound payment processing is becoming increasingly more of a competitive differentiator for insurance carriers as new online, mobile, and virtual payment methods emerge and gain traction in the marketplace. However, there are some pregnant pauses along the way as carriers look to implement new payment methods. Here are the top five reasons insurance carriers are slow to implement new payment methods:
Indecision about which payment methods are best to adopt and implement. What methods do claimants and vendors want carriers to offer?

Difficulty of implementing across the enterprise. How can these payment methods be more turnkey versus longtail implementations? Carriers want capability, flexibility, and scalability.
Concerns about delivery of remittance advices and attachments. Payments should never go out without an explanation of what the payment is for. Can the payment method support remittance and attachments?
Related processing and workflow costs. Will the forecasted time and cost savings from the payment method end up being a time and cost hurdle somewhere else along payment process, like syncing with back end systems for reconciliation?
Storage of sensitive customer data. Many carriers want to avoid the collecting and storing payee bank account and other sensitive data.

As carriers are seeking efficient ways to incorporate new payment methods across their enterprise, they need to examine these potential hurdles and explore proper solutions.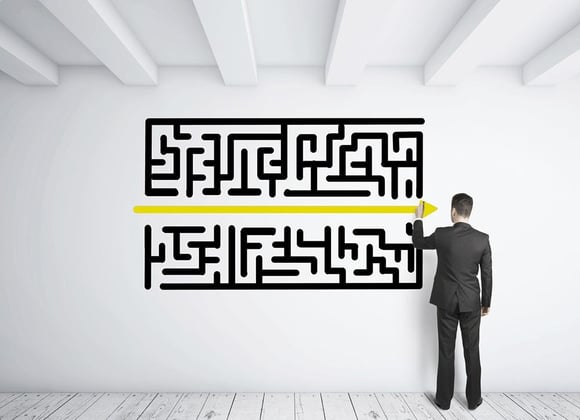 The following offers some clarification and guidance on how to overcome them.

Which payment method is best to adopt and implement? What do payees want carriers to use?
Today people are routinely experiencing superior level of service in other industries, like shopping on Amazon. And, these same people, as clients (aka policyholders) of insurance expect the same level from their carriers, not just at the time of crisis, but even in day-to-day claims handling.

The marketplace is demanding that carriers be easy to do business with, at all times. Consumers do not want to hear excuses regarding any delay of their claim and payment.

Technology is changing faster today than in any time in history. And, in the payment technology category, payers and payees have choices that are plentiful and diverse. Banks push Zelle, their method for transacting using email addresses and cell numbers. PayPal's Venmo is similar. Card companies, such as Mastercard and Visa, would like transactions to be made using their virtual cards, or push-to-debit platforms, to help get money on the interchange.

Deluxe, the largest check printing company, would like to remind everyone that checks do not have to be limited to paper checks. Deluxe provides a product called eChecks that offers the best of both worlds; i.e. it is transacted electronically from the payer to the payee, providing faster delivery without requiring the carrier to print and mail a paper check. However, ultimately at the end of the process, it is still a check in the banking transaction paradigm.

There is no one payment method that is best for all. It really is best to have a platform that can offer options. A disbursement hub is key to efficiently offering options for a carrier.
How easy is it to implement across the enterprise? How can these payment methods be more turnkey versus long-tail implementations? Carriers want capability, flexibility, and scalability.

Banks and payment method providers are all competing to have the carrier commit to their "turnkey" solution, as the best way to make payments. Carriers typically have a complex IT enterprise that has multiple systems such as claims, policy, billing, AP, general ledger, and others for core, as well as specialized, processing. Each of these application silos are capable of creating payment requests. All of these payment requests are candidates to be issued via a new payment method.

The best return on investment is for carriers to leverage these new payment methods and new functionality across their entire enterprise. To integrate new payment methods into each of their core systems to apply best practices and gain efficiencies could require an enormous amount of effort. However, a disbursement hub offers the best way to catapult forward with these new payment methods.

A good disbursement hub will have a proven track record of established integrations with core systems, making it easy to have a short-tail implementation across the enterprise. The best in this class of disbursement hubs will not only have experience but formal, preferred partnerships with core system providers that allow them to collaborate on accelerators to implement in their payment technology.

Similarly, the disbursement hub should have relationships and experience with the payment method providers to offer not just one payment alternative, but an ever-growing superset from which the carriers can choose and offer a subset to their payees. The best in class of disbursement hubs will be flexible and scalable as an aggregator of capabilities that are both native and/or from third parties that are trusted brands in the financial industry; brands that may have a great product but are not as experienced implementing their solution in the complex insurance infrastructure.
Can the payment method support remittance and attachments?

Claims, in particular, illustrates how utilizing an efficient disbursement system to issue claim payments timely and in the method of choice for the claimants can significantly improve the claim process, positively affecting net promoter scores and customer satisfaction levels. Offering claimants a choice of how to be paid is a great customer service. Especially when the payment can be made in a way that funds are available far sooner than waiting for a check in the mail to deposit. Claimants are used to a tremendous amount of electronic processing today. And, carriers need to consider how the payees want to be paid and evaluate each option for its viability.

However, carriers do not want to offer a payment method from a payment method provider just because consumers like it in other industries if it does not easily support remittance and attachments. A good disbursement hub will fill the capability gaps and support the remittance and attachment requirements. Payments 101 states that no payment should go out without the explanation of the payment. It is not uncommon in the insurance industry to have payments that have a tremendous amount of remittance information and additional attachments as part of the claim documentation and settlement. A disbursement hub should have the ability to not only support the explanation of payment, but also be able to pull data from disparate systems to attach to the payment workflow and culminate in the payment method transaction so the payee has the complete documentation, not just a payment without details.
Will the forecasted time and cost savings from the payment method end up being a time and cost hurdle somewhere else along payment process, like syncing with back end systems for reconciliation?
Many times payment method providers will sell their solution on the easy, surface-level cost comparison to show that their electronic form of payment is cheaper than the typical paper check process. There is a good portion of their comparison that is accurate and compelling.

However, their unfamiliarity of the nuances of the full workflow of the payment process for the carrier often results in a savings in part of the process only to reveal a need for some manual handling in the backend. This necessary processing that may not be supported by the new payment method means that the overall net savings was much lower, or even negative, compared to what was expected.

A disbursement hub is far more than just a payment method connector. A good hub will move data bi-directionally so that the appropriate flow of information to and from the payment method provider and to and from both the originating system of the payment request and any other downstream applications will have what is required to keep all things up to date and accurate in a timely, automated way. A hub that performs these functions makes it possible to fully recognize the desired savings and efficiencies from new, alternative payment methods.
How can we get out of the collecting and storing payee bank account and other sensitive data?
Carriers who are moving towards alternative payment methods might feel hindered as security concerns become more acute with the recent hacking of financial data across the world. Importantly, carriers are looking to reduce their exposure to these threats by limiting their need to collect and store payees' personal banking info. The good news is that a good disbursement hub can transact data to and from the payment method providers using unique tokens that are useless to hackers but become the specific identifier for that individual payment. In addition, any proprietary banking info that may become necessary to collect is solely done by the payment method provider, such as Mastercard or Visa, not the carrier. The token that is created is transacted by the hub back to the required core systems as a way to track the payment. This allows the carrier to have the best of all worlds; i.e. the ability to make payments more efficiently electronically without the need to collect and store banking info.

Prelude Software has over 30 years of experience in providing its best-in-class disbursement hub solution, PayPilot. Prelude is proud to be a Guidewire PartnerConnect Solution partner. As such, Prelude helps drive business value by developing and delivering additional integrations, extensions, and complementary solutions for Guidewire products. Similarly, over it's 30+ year history, Prelude has built extensive relationships and experience with many of the other core system providers for claims, policy, AP, billing, and general ledger to help make it easy to rapidly deploy the additional capabilities carriers require for outbound payments and related ancillary processing. Equally important, Prelude has experience and relationships with many of the payment method providers, including Mastercard, Visa, Deluxe eChecks, Zelle, and many others, to provide carriers with a comprehensive superset of options to consider and allow the carriers to enable the subset of options they prefer.
For more information, please contact Bill Clausen at bclausen@preludesoftware.com.